Drag & Drop
You can drag & drop selected items to a new location within the Treeview.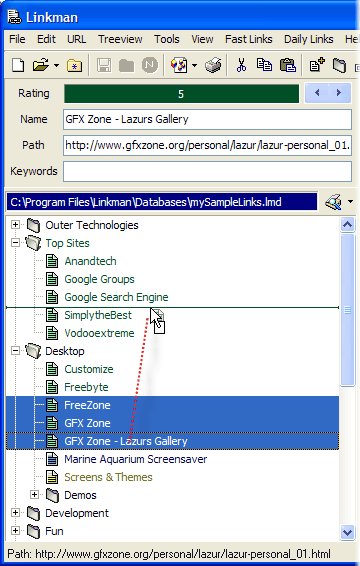 You can also drag & drop items between 2 Treeview panes. The 2 panes are independent datasets. By default Linkman copies the items to the opposite Treeview pane. If you want to move the items, change the Move instead of copy setting in Tools | Settings | Interface. You can also turn on/off this setting by pressing the CTRL + M hotkey.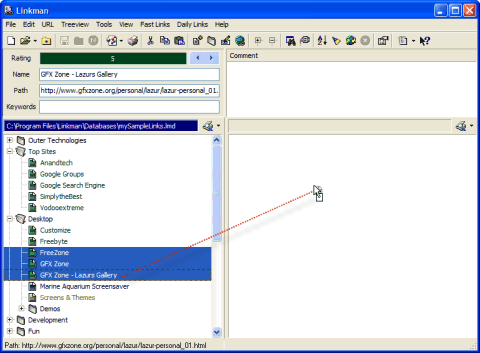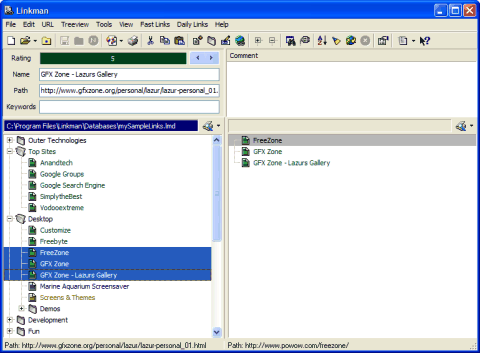 If you want to drag & drop within the same Dataset (= Treeview = Database), but still use 2 panels, set the right panel to Query mode. (See Status query for more info).
The next screenshot shows the left panel in Treeview mode, the right panel in Status Query/Folders mode of the same dataset. By drag & dropping you can move the links to a new folder within the same lmd file.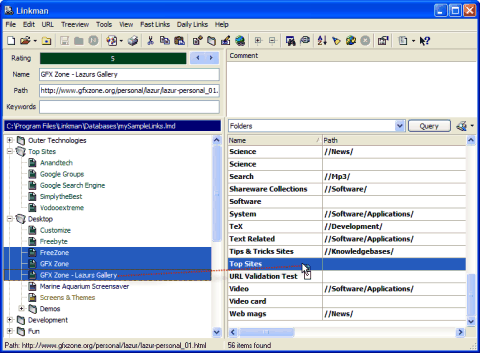 This works of course also the opposite way, in the screenshot below 3 items from Text Query list are moved to a new folder.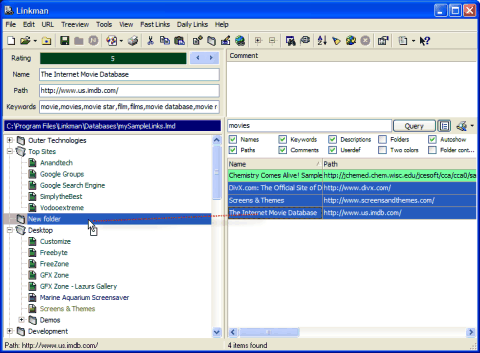 Drag & drop works not only within Linkman, but also from your browser to Linkman and the Linkman Drop Basket.
Drag & Drop from browser to Linkman works with Internet Explorer, Firefox, Mozilla, Avant Browser, Neoplanet, Netcaptor and MyIE2. The Opera browser does not support drag & drop between applications.
The next 2 screenshots show the different Drag & Drop possibilities. In Internet Explorer you can also drag & drop links to the Linkman Toolbar if you want to add them to Linkman.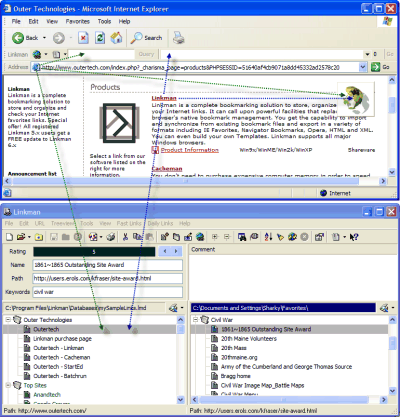 ---