Search (Status Query)
This mode is similar to Text Query. It can display specific items, for example all web pages that have changed since last Bookmark validation or all folders.
Select Status Query from the panel mode menu.

The Query list in the screenshot below shows all folders of the left panel Treeview.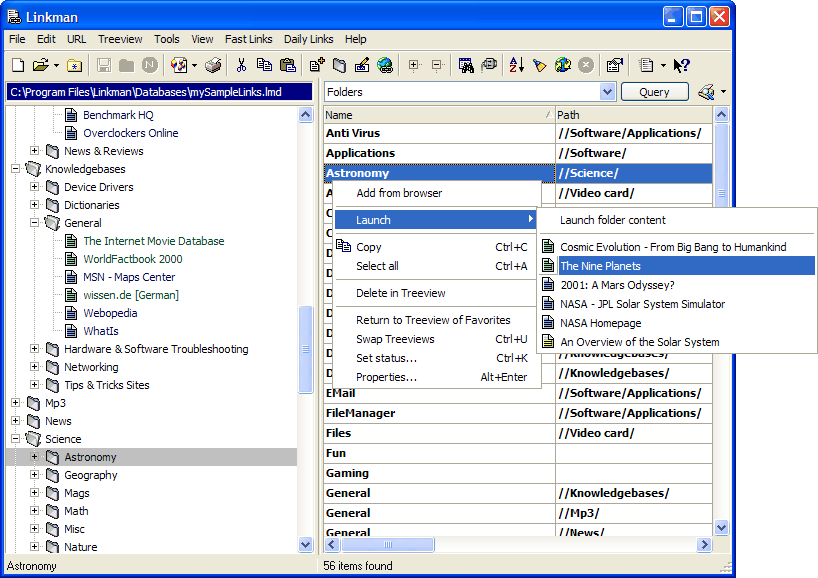 If you double-click a Bookmark in the Query list Linkman will launch it.
The screenshot below shows all Bookmarks with the Bookmark validation Page moved flag.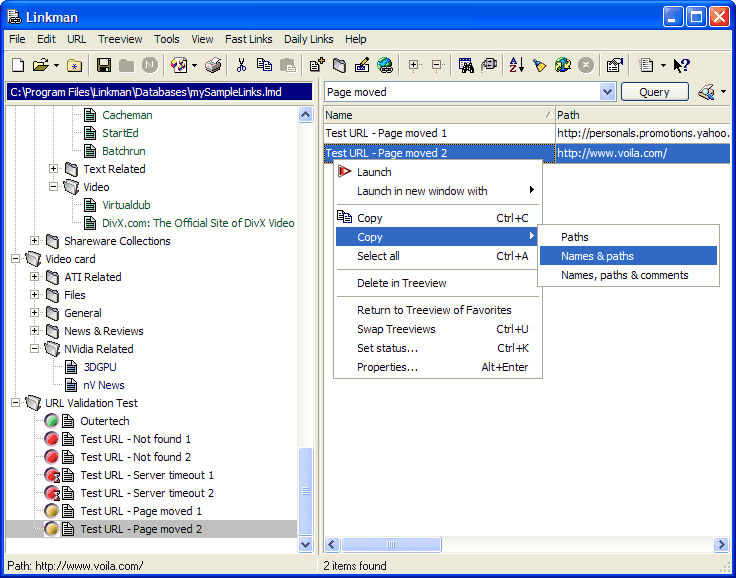 The copy menu is only shown if you hold down the CTRL key while right clicking the Query list item(s) (as in the Treeview shortcut menu).
On the next screenshot you can see the Duplicates section of Status Query.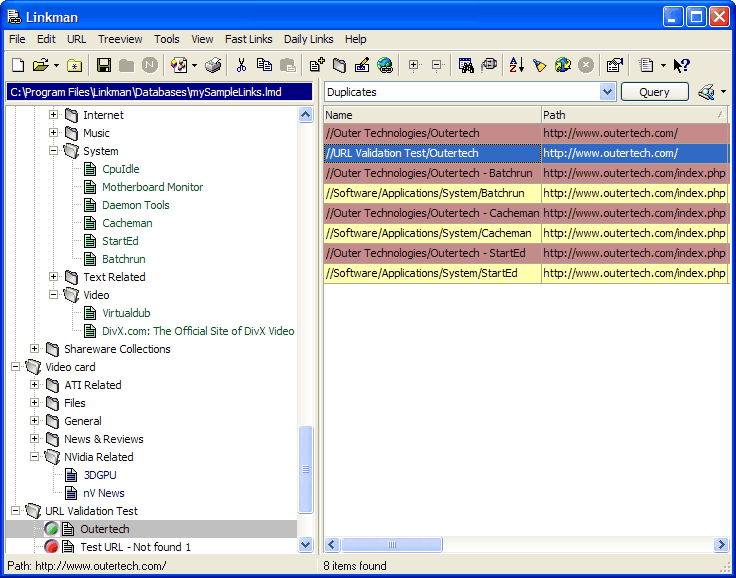 ---