About Outertech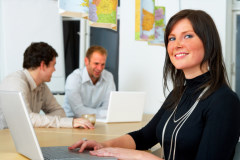 Incorporated in 1999, Outertech is a software development company based in Coburg, Germany. Our mission statement: "To make computers more stable, more useful, faster, and easier to use."

Outertech's lead product is Cacheman (short for Cache manager), an award winning Microsoft Windows performance optimization software initially developed in 1996 as the first Windows optimization software of all time. Since August 2015 Cacheman is available as version 10 with support for Windows 10, 8.1, 7, Vista and XP. Please read History of Cacheman for the full story.

We are proud to provide one of the best customer services in the industry with an average response time of less than 24 hours.
In 2015 Outertech has introduced the Clipboard Manager Clipboard History Pro with advanced features including unicode support, encryption, archiving, Rich Text Format and optional cloud sync support.

Linkman (short for Link manager), an outstanding bookmark manager that integrates with Firefox, Internet Explorer, Google Chrome and the Opera browsers is Outertech's other major product. Initially released in 1997, Linkman's XML databases have been praised by its user base for 15 years of bookmark data security. Version 8 was released in March 2011. Linkman is being updated about 3 times a year.

Outertech also offers several software products free of charge. The Clipboard Manager Clipboard History Lite, the Notepad replacement GetDiz, and the graphical batch file creator Batchrun.


Our software products have been designed with the needs of the user in mind and we give our best to further improve every little detail. A constant flow of suggestions and request is analyzed and most demanded features are being implemented within few months.

Outertech also offers additional services including adaptation of our software for specific OEM requirements, consulting and custom software development.
Copyright (c) 1999-2023 Outertech. All Rights Reserved.