StartEd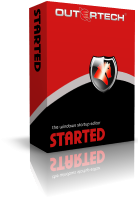 StartEd is a utility that helps you to manage the Windows startup procedure. It recognizes obsolete or memory-hogging startup programs, and lets you safely disable them to increase your computer's performance. You can uninstall startup programs directly from StartEd.

StartEd also detects Trojan Horses, the most destructive and dangerous species of computer virus, and allows you to backup and restore your startup configurations.

StartEd displays detailed info about the functionality of every system service so that even novice users can manage their startup configurations. A warning message is displayed if a system service vital for the computer's stability is about to get disabled.
What is a System Service?
A Windows System Service is a program that performs specific functions without user intervention. It can be configured to start when the operating system is booted (Startup Type = Automatic) and run in the background, or it can be configured to start on demand when required (Startup Type = Manual). Many services are DLL (Dynamic Link Libraries) files that are loaded into memory by the svchost.exe application.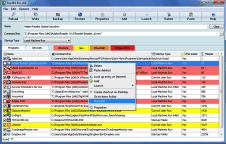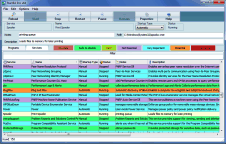 click here to show differences between StartEd Lite and StartEd Pro
| | | |
| --- | --- | --- |
| | StartEd Lite (free) | StartEd Pro ($19 | €15) |
| licensing | private, non commercial | no restrictions |
| change startup programs | | |
| backup startup config | | |
| edit service config | | |
| backup service config | | |
| trojan horse detection | executables | executables & services |
Full feature list
View, Edit, Delete, Disable and Add entries to your Windows startup configuration
Detect obsolete startup items and unneeded memory hogs
Backup and Restore your startup configurations
Manage System Services with detailed notes and description
Filter Service List with keywords
See new startup items and services since last StartEd use
Uninstall Applications
Show detailed information about every startup entry
Launch programs
Create shortcuts on desktop (useful for temporary disabled items)
Print out and copy startup list to clipboard
Recognize Trojan Horses in startup configuration
Copyright (c) 1999-2023 Outertech. All Rights Reserved.