Notepad Replacement

GetDiz is a Notepad replacement that offers a wide range of features while maintaining incredible speed, ease of use, stability, and small size. The user interface is handy, small, specific, and configurable. Do you want to go through a bunch of text files quickly in Explorer? Turn on the "Allow only one GetDiz instance" option and click on every file. GetDiz will display the files one after another in the same window. You can even configure different fonts for different text file types, for example one font for .txt, and another one for .nfo files. This is only a fraction of many features unique to GetDiz.

With GetDiz you also get enhanced functionality with DIZ and NFO files, which are often included in ZIP and RAR archives. GetDiz is able to display ASCII art correctly. You can even save text, NFO and DIZ files as GIF images! Even if GetDiz offers many features, the user interface is kept clean, so you can concentrate on text reading or editing. An optional USB-Stick installation is also possible (GetDiz portable version is included in default installer). GetDiz offers text formatting functions and can convert Unix/Linux text files to Windows. This notepad replacement is available for free.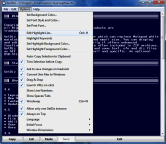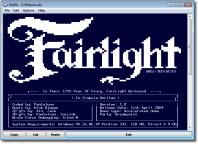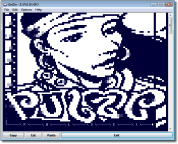 Testimonials
GetDiz is our #1 pick for the best NFO viewer. A small download, it does everything you could want it to do.

from Gizmo's Freeware Best Free NFO Viewer

I wanted to express my gratitude for keeping GetDiz free while implementing so many new features.

Julia Herold, Ontario

Are you looking for a text editor that can replace notepad and can provide you with more formatting and display options? If so, then your search is over now.

from Software Informer Review

GetDiz is exactly what I've been looking for. Very fast, but not bloated and a huge improvement over Notepad. I've recommended it to all my friends.

Paul Richter
GetDiz features in detail...
Copyright (c) 1999-2023 Outertech. All Rights Reserved.